Sell catalysts in The Hague and surrounding area
Scrap catalysts: good value for money at Geelhoed Metaalhandel
We have a tradition of purchasing catalysts. We have the necessary environmental permits and MRF quality label, which guarantees professional and responsible entrepreneurship. We are able to recycle your scrap catalyst in an environmentally responsible manner.
How much do we pay for your catalyst?
We pay high prices for car catalysts. We pay competitive day prices based on the metal exchange course. Are you curious to know what your scrap catalysts are worth? We will let you know immediately:
Send us a photo via What's App or email.
Make sure the model number (usually a combination of different figures and letters) is clearly visible. It helps to clean the catalyst with a piece of cloth or a steel brush; this makes it easier to read the model number.
Please list the brand and type of car the catalyst originates from, if applicable.
We provide you with a quotation based on our catalogue.
Please make an appointment to bring your catalyst. We have a pick-up service for large numbers (more than 10).
We pay upon delivery: cash or by bank transfer.
We will take care of the requested environmental documents for the transport of your scrap catalysts, if necessary.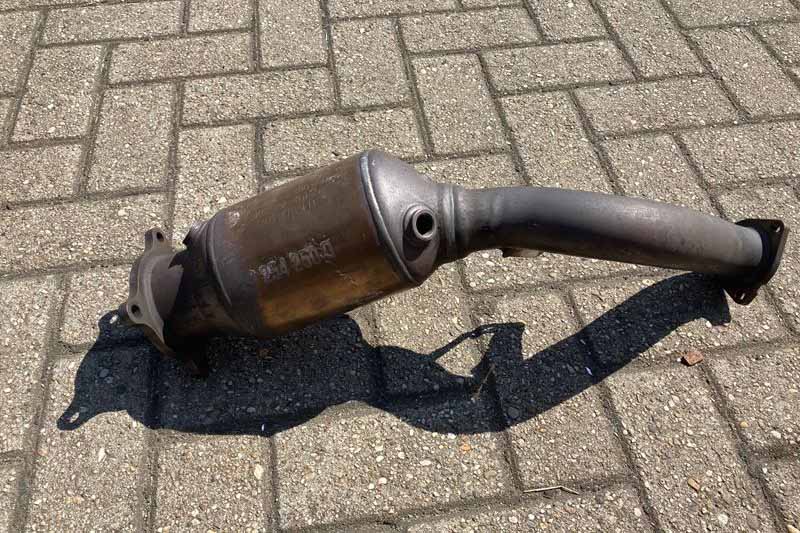 More information? Call us or send a What's app message!
Functioning of catalysts
How does a catalyst function and which recyclable metals does it contain? A catalyst is located on the bottom of a car and is part of its exhaust system. It contains a filter, which reduces the dangerous fumes a car emits. This is done by means of a chemical reaction in the catalyst. Rhodium, platinum and palladium are the precious metals which cause this chemical reaction. It is worthwhile to recycle a catalyst because it contains (small amounts of) these precious metals. We use modern techniques to separate the precious metals from other substances.
All types of catalysts are different, i.e. they all contain different percentages of precious metals. Thus, the price per catalyst varies. Are you interested in selling your scrap catalyst? Please contact us to allow us to determine the price of your catalyst. Feel free to bring your catalysts to our site in Nootdorp. In case of larger parties we are available to pick them up.
We purchase catalysts in the regions: The Hague, Delft, Rijswijk, Wateringen, Voorburg, Leidschendam, Voorschoten, Leiden, Den Hoorn, Nootdorp, Waddinxveen, Berkel en Rodenrijs, Bleiswijk, Gouda, Pijnacker, Zoetermeer, Rotterdam, Schiedam, Naaldwijk, 's-Gravenzande and the Westland area.